Zakopane
Sprawling at the footsteps of the Tatra Mountains, Zakopane truly deserves its name, the winter capital of Poland.
Zakopane, lying at the foot of the Tatra Mountains, is often called the winter capital of Poland. It is the title it fully deserves. This highest sitting city in Poland, undergoes a genuine siege during winter. Both Polish and foreign tourists come here seeking relaxation in an amazing mountain scenery. Perfectly prepared skiing slopes, numerous cultural and sporting events, bars and restaurants thriving with life and mountainous climate inspire the imagination of travelers.
During summer it is equally interesting: unique architecture of the city, various galleries, museums, restaurants and the souvenir market create limitless possibilities for free time activities. You can explore the city on foot but there is also a possibility to rent a bike or take a carriage. And the mountains? They are just as beautiful during the summer as they are in the winter. Thousands of trails with different levels of difficulty and climbing walls for professionals continue to attract enthusiasts of mountains from all over Europe.
During spring, when the nature of the Tatra Mountains comes to life and in autumn, when they take on vibrant shades of gold and red, offering unforgettable views, the mountains are
a little bit quieter but even more attractive. You can admire the beauty of Polish mountains in peace… Zakopane enchants you with its beauty all year round. Trying to experience this place in just a day or two is certainly not enough. You should definitely book at least a week!
The Tatra Mountains
The hallmark of Zakopane. Being under the strict protection as part of the Tatra national park, they retain their pristine character. It is a paradise for skiers and snowboarders in winter. Ski Runs offering all levels of difficulty allow everyone to choose something for themselves. From beginners and families with children to experienced skiers – everyone can indulge themselves in the winter madness.
In summer, more than 250 kilometres of tourist trails is also divided into paths with various levels of difficulty. The hiking season runs from May to November. in addition to the scenic trails, there is a possibility to explore caves and enjoy extreme mountain climbing. Experienced instructors and mountain guides are available both in summer and winter. You will also find specialized sports shops and numerous equipment rentals to facilitate your exploration of the Tatra Mountains.
The cable car to Kasprowy Wierch allows you to explore the High Tatras regardless of your fitness level and the Gubałówka Hill funicular guarantees the most unforgettable views of Zakopane and the Tatra Mountains.
Skiing and snowboarding tracks with all levels of difficulty
7 mountain huts
250 kilometres of hiking trails
Cable car to Kasprowy WIerch
Gubałówka Hill funicular
Cycling tourism routes
Skiing and hiking equipment rentals
Cave exploration
Professional sports shops
Mountaineering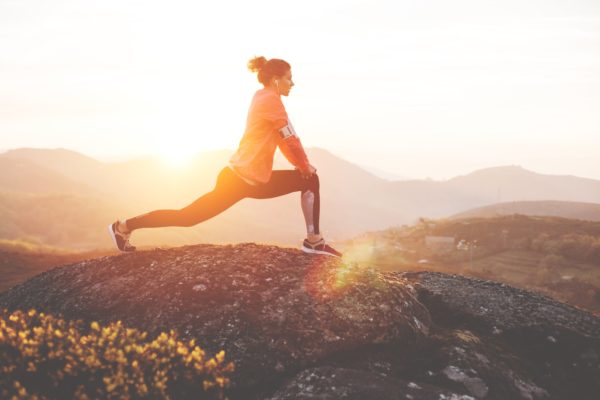 < class='fw-special-title'>>
Culture
Zakopane has much more to offer than mountains alone. The city's unique architecture, numerous museums and galleries contribute to the quality of the cultural capital of Poland, as Zakopane used to be called in the 19th century. Are you tired of hiking in the mountains? Have you injured your leg on the slope? Is weather not suitable for travelling? That is alright, as it is impossible to get bored in Zakopane! The Tatra Museum in Zakopane, the oldest regional museum in Poland, as well as the Museum of Zakopane Style at Villa Koliba with a collection of Witkacy's portraits are obligatory points of the program for those interested in regional culture. Let's add to that Władysław Hasior's Gallery, full of surrealistic paintings, Villa Atma, where the outstanding Polish composer Karol Szymanowski once lived, two cinemas, a theatre... Zakopane is definitely not a provincial village!
The Tatra Museum in Zakopane at Krupówki 10
Museum of the 1846 Chochołów Uprising at Chochołów 75
Villa Atma at Kasprusie 19
The Kornel Makuszyński Museum Tetmajera 15
Jan Kasprowicz Museum at Harenda 12a
The Museum of Zakopane Style at Villa Koliba at Kościeliska 18
Count Zamoyski Municipal Art Gallery at Krupówki 41
TPN Nature Education Centre at Chałubinskiego 42a
Władysław Hasior's Gallery at Jagiellońska 18b
Kino Sokół Zakopane at Orkana 2
Kino Giewont Zakopane at Kościuszki 4
Stanisław Ignacy Witkiewicz Theatre at Chramcówki 15
Entertainment
Zakopane also has a special offer for those who really want to go crazy. Numerous pubs, bars, clubs and discos open all night long allow you to relax after a day spent in the mountains. Their unique character is reflected in the unique, wooden decor and ever-present local music mixed with radio hits. Those who are no longer satisfied with the mountains alone can try paragliding, quad biking, scooters, rafting down the Dunajec River on inflatable pontoons, ziplining in the rope park, etc. Your tired body will rest during spa treatments in numerous spas, saunas, bathhouses or Jacuzzi. For gourmets there is a possibility to try regional dishes in picturesquely located restaurants.
Monuments
Zakopane and its inhabitants have always been closely connected with nature. Living in harmony with nature did not allow the construction of monumental buildings. The historical value of Zakopane's monuments is associated with the unique style in which they were erected and the people of culture and art who designed, lived in and created them.
Zakopane's attractions:
wooden church of Our Lady of Czestochowa and St. Clement from the middle of the XIX century
Villa Koliba from 1892, the oldest example of a household in the Zakopane style
a wooden church from the early 18th century
Dom pod Jedlami from 1897, the most beautiful example of the Zakopane style.
Neo-Gothic Holy Family Church in Krupówki Street from 1877-96
villa "Witkiewiczówka" - a house in Zakopane style from 1904.
Gąsieniców chapel from 1800 - first sacral building in Zakopane
The Sabała peasant hut - a wooden building from the first half of the 19th century
wooden chapel in Jaszczurówka
Meritorious Cemetery on Peksowy Brzyzek - burial place of famous writers, artists and mountaineers